Principles of Photographic Design Workshop at HPS
The Week 6 HPS after school photography workshop was ambitious! The students were introduced to several principles of design with emphasis placed on movement.   We looked at literal examples of movement in a photograph by Harold Edgerton…
http://edgerton-digital-collections.org/
We also looked at John Paul Caponigro's photo, "Running Deer" as an example of blurred motion…
We talked about another kind of movement in photographs called visual flow that uses design elements and principles to direct viewers to look at images in certain ways.  Students learned about the use of balance, emphasis, unity, pattern and movement when creating photographic compositions.
To illustrate what visual flow can look like in a photograph students explored Lewis Hine's photograph, "Powerhouse Mechanic".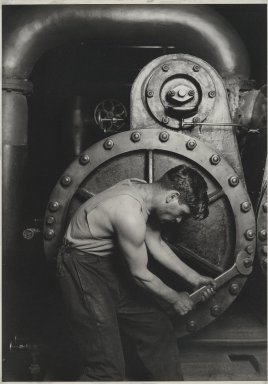 https://www.brooklynmuseum.org/opencollection/objects/112132
We also looked at photographs by Kalle dos Santos and discussed the visual flow characteristics they share with drawings by the famous cartoonist Rube Goldberg.
And of course we looked at Rube Goldberg's illustration titled, "A Simple Device for Taking Your Own Picture"…
http://mentalfloss.com/article/54007/8-excellent-rube-goldberg-cartoons
The workshop concluded with a human Rube Goldberg "Selfie" Machine!
Video courtesy of Charity Mourer-Derr
Next week is the 7th and final session of the HPS Explore Photography Workshop.  It's been loads of fun! 🙂
Save
Save
Save
Save
Save
Save
Save
Save
---